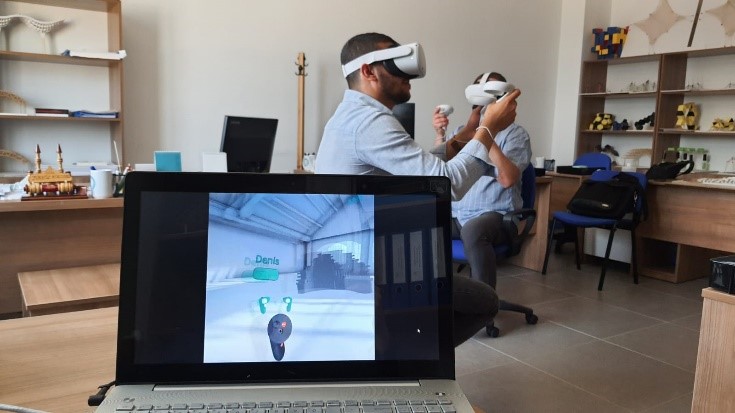 University of Kyrenia Faculty of Architecture held a workshop themed "Virtual Dialogue in Contemporary Architecture" between 16-20 May 2022.
The workshop organized by Denis Kolozali, a faculty member of the Faculty of Architecture, created a visual feast with the final projects of the architecture students studying at the faculty.
University of Kyrenia, Faculty of Architecture, Head of Architecture Department Assist. Prof. Julia Kolozali, in her statement on the subject, stressed that they think that the inclusion and integration of VR technology in the contemporary architectural education process has the potential to provide a high value.
Assist. Prof. Julia Kolozali said: "The biggest advantage that comes with this technology is the development of a VR based architecture education model, by providing a virtual construction site floor and thus creating a fluid practice and observation environment. VR application content plays an important role in architectural education, from the draft stage to the finest detailing of comprehensive projects. The experience process of the VR teaching model was carried out with the participation of the students of the University of Kyrenia, and the Faculty of Architecture. "
Underlying that the integration of the VR application-teaching model into architectural education will have positive results and effects on the teaching process, Assist. Prof.. Julia Kolozali also thanked Vehbi Noyan Ulusoy and Selda İnançoğlu, faculty members who supported this workshop experience with their participation.