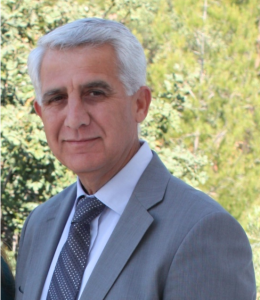 Dear Students
Our faculty started its first academic year in 2016 – 2017 within University of Kyrenia, which is based in the historical city of Kyrenia with a unique sea view and architectural style, modern infrastructure and equipment's.
Architecture as synthesis of the arts and science is one of the most distinguished field of education all over the world and it is also the childhood dream job of too many people. We will start this journey together with our beloved academic members and with our students.
 "In our Faculty we have departments of architecture and interior architecture "
University of Kyrenia, Faculty of Architecture wishes its students who have started their education with the privilege of being our first students, a successful academic year.
Our faculty has an architecture and interior design department.
The vision and mission; is to keep the quality high in education, training and research, to raise graduate students who respects universal values and who creates modern, contemporary and original works by preserving the essence of the traditional architecture, also to raise graduates who can produce solutions to the problems of our island and will become selected architects in TRNC, Turkey and worldwide.
To provide a strong infrastructure and technical equipment as well as a strong, collaborative and participatory environment in which students and faculty members have a strong cooperation.
To organize national and international conferences and to encourage faculty members to actively participate in different conferences and also to support them with high standard technical equipment.
To meet the design and technical needs of local authorities, public institutions and other organizations thus faculty members and students will have the opportunity to apply their technical knowledge.
We wish that our students become architects who will respect, protect and develop our environment and brighten the future with their unique work.
Prof. Türköz KOLOZALİ
Dean of Architecture Faculty