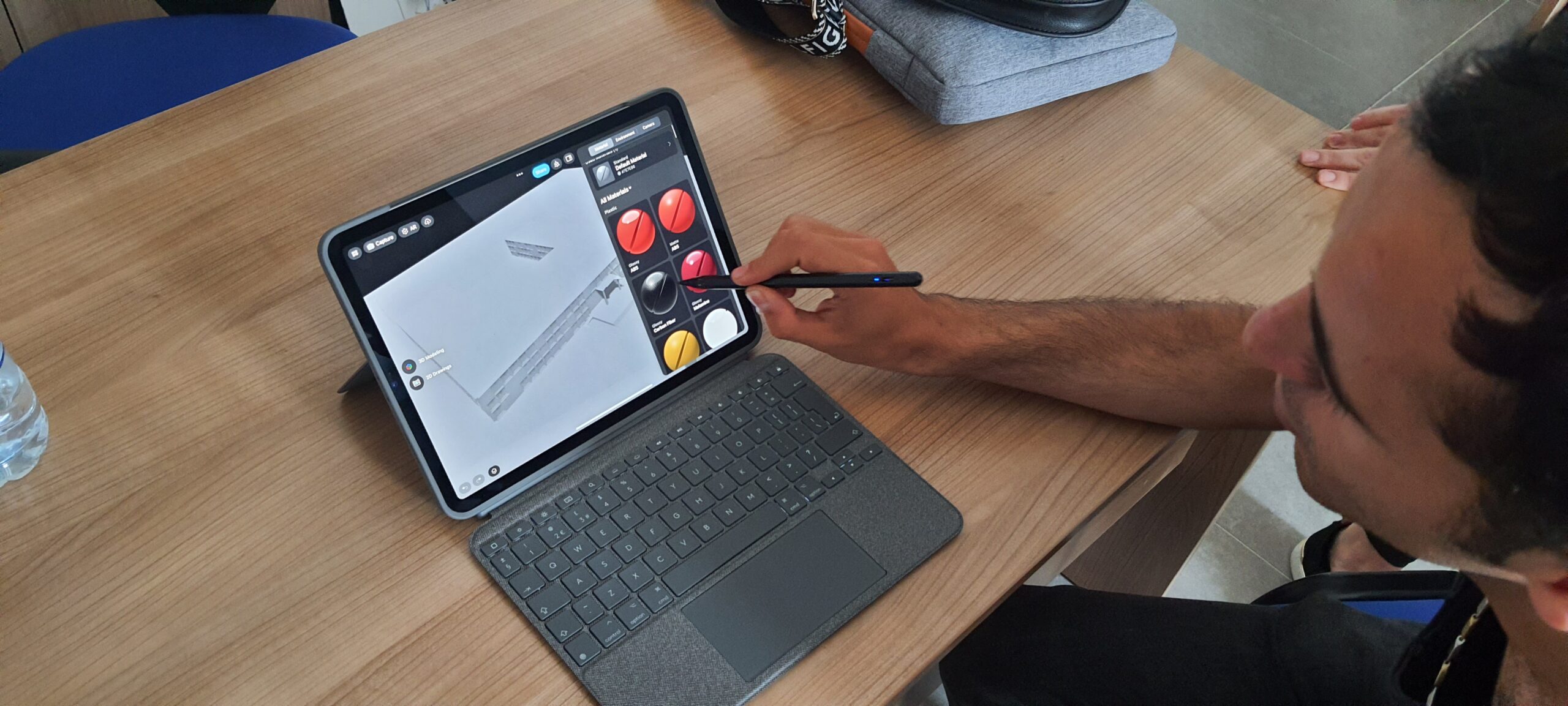 The workshop organized by Denis Kolozali, a faculty member of the Faculty of Architecture, created a visual feast with the final projects of the architecture students studying at the faculty.
University of Kyrenia, Faculty of Architecture, Head of Architecture Department Assist. Prof. Dr. Julia Kolozali, in her statement on the subject, stressed that they think the inclusion and integration of AR technology in the contemporary architectural education process has the potential to provide a high value.
Assist. Prof. Dr. Julia Kolozali said: "The workshop provided the students new experience in new design technologies. Students were introduced to AR design methods and had the opportunity to view their own designs in Augmented Reality. Tutors and students collaborated together and carried out design discussions in augmented reality. Use of AR has gained an increase interest and presence within many design fields in recent years. The workshop provided the opportunity for students to be introduced to the possibilities of using such technologies and skills in their future. The difference of this workshop is that it enables the students to change and manipulate their design, as opposed to only providing visual representation that is seen in media. This unique approach is quite advanced and enables our students to be more expressive, creative and focused. Furthermore, the method helps our tutors to communicate ideas more efficiently, and eloquently. "Augmented Reality in Contemporary Architecture" is quite unique and futuristic approach. It will be interesting to see how this technology and approach will impact and progress the way architecture is taught in the near future."
Underlying that the integration of the AR application-teaching model into architectural education will have positive results and effects on the teaching process, Assist. Prof.. Julia Kolozali also thanked Vehbi Noyan Ulusoy and Selda İnançoğlu, faculty members who supported this workshop experience with their participation.